The oil pastels arrived in 5 d...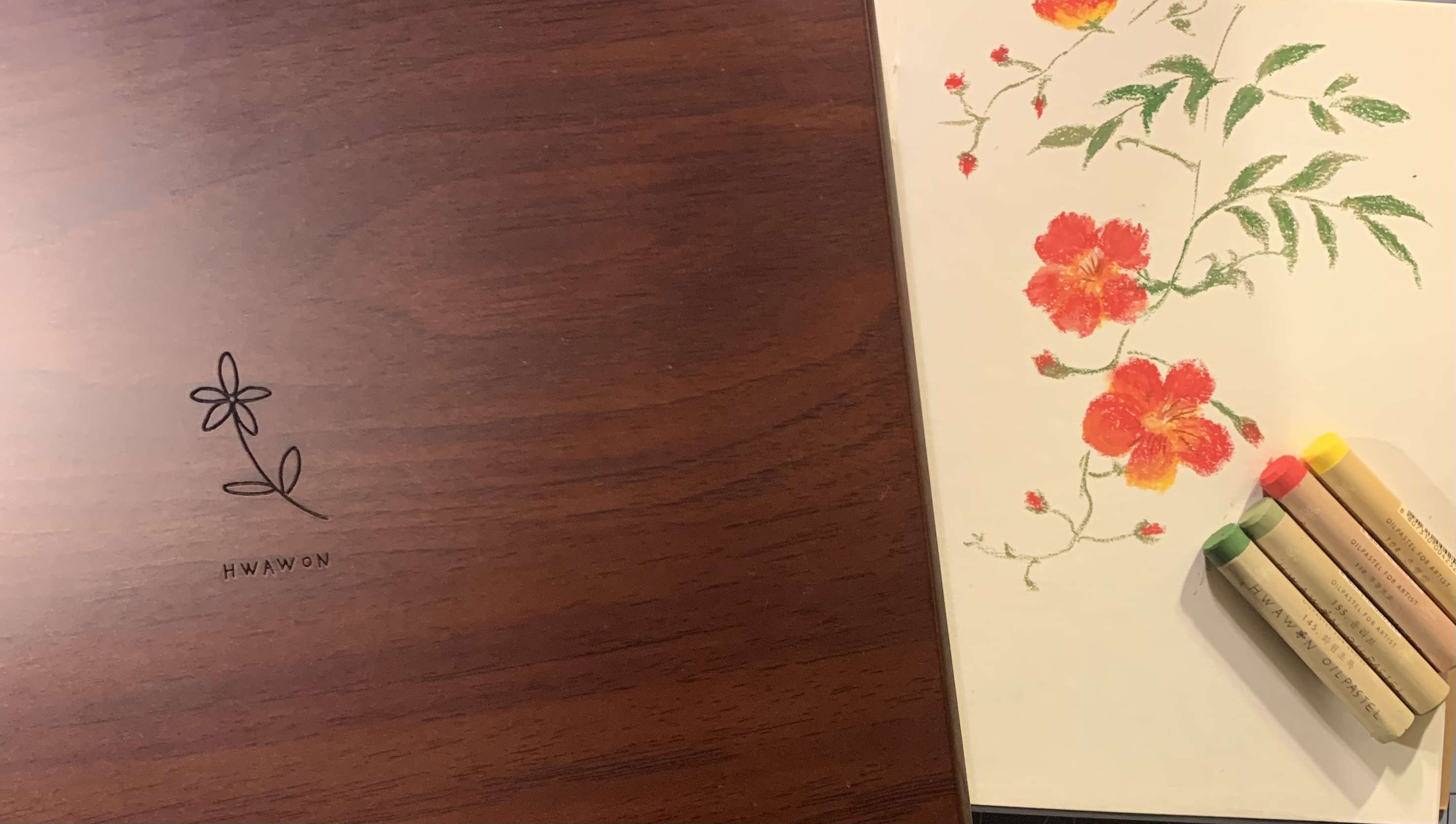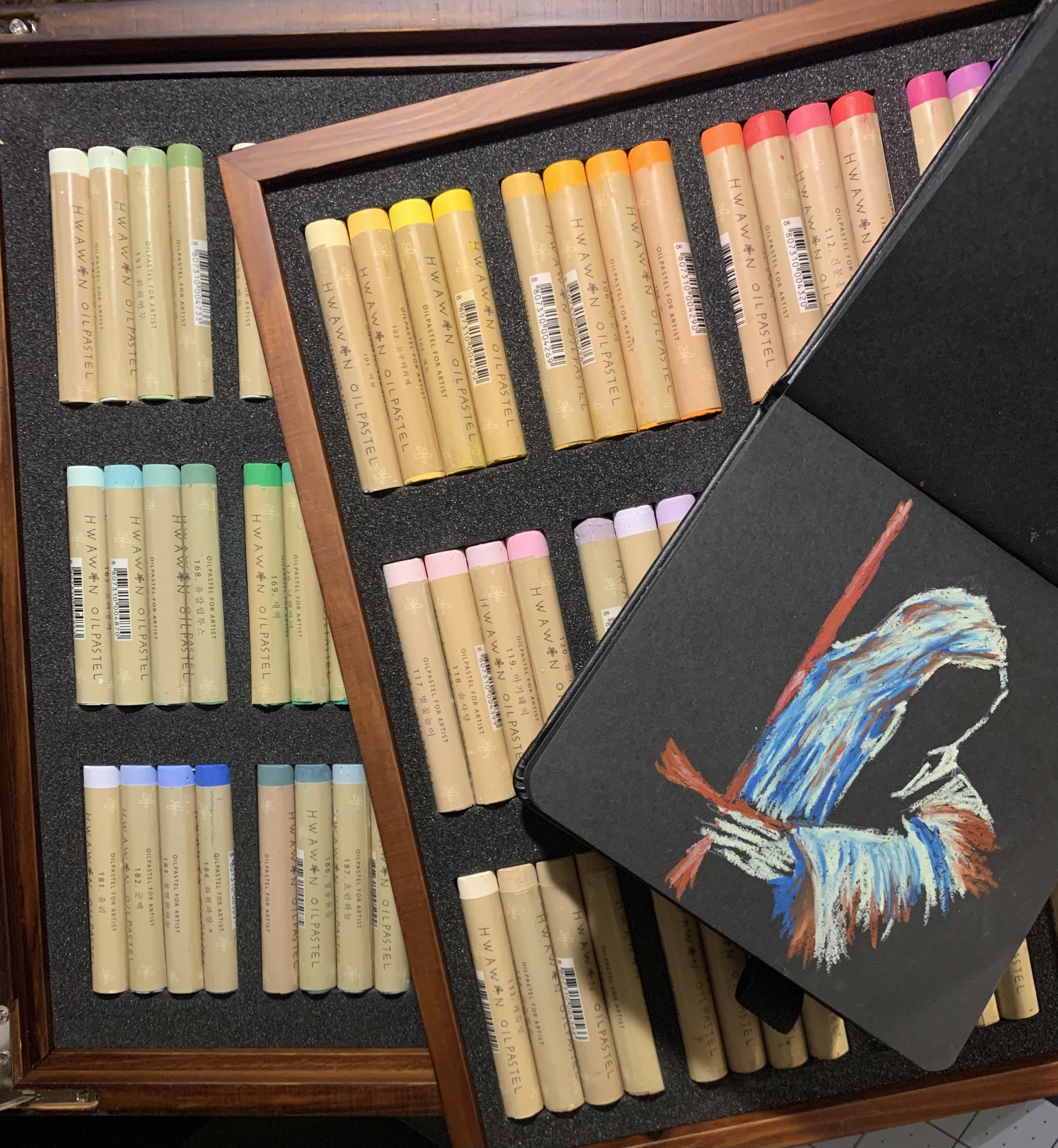 The oil pastels arrived in 5 days to the states! This is lightening speed. The wooden box and the pastel sticks are all good.
These oil pastels are super opaque. Please see the quick sketch on the black paper. I barely used any force to make the marks. The pastels also have the right softness (to me) which make them much easier to control. For example, I can draw a thin line, draw a smaller image without much frustration.
The pastels are also easy to blend. Please see the yellow/red flower sketch on the white paper. I just used the stick to roughly blend colors. And I'm happy with the result.
There may not be a variety of dark colors but I didn't find the color selection limiting so far.
Having said that, I admit that I haven't used them extensively. But so far I'm lovin them. I want to post this review sooner and share my experiences because there are very few reviews online in English. (Disclaimer: I'm no professional artist. I just love painting with oil pastels.)